Everyone appreciates a good macaron: the world's most refined sweet sandwich biscuit. A naturally gluten-free creation made of nutty almond flour, egg white, super fine sugar, gorgeous cream of tartar, fragrant vanilla, and smooth butter. A true delight with a soft interior and crunchy outer shell thanks to the meticulous cooking technique. Macarons first enchanted people in the 16th century, became popular in Paris in the mid-1800s, and started getting exciting new flavours in the 1980s. And to this very day, macarons boxes only continue to be best-selling gifts across the globe. It's an international favourite. This is why it's great to know that with Patchi you can order an assorted macaron box or macaron gift box online and have it delivered straight to a home or office anywhere in Lebanon, the Kingdom of Saudi Arabia (KSA), Bahrain, the US, Canada, Australia, New Zealand, and the UK. It's a great way to add some contemporary luxury to your day.
BUY CHOCOLATE, RASPBERRY, PISTACHIO MACARONS BOX
Nothing is quite like a macarons gift box. There's something surprising and intriguing yet familiar and nostalgic about it. And if you like the most popular flavours, including chocolate, raspberry and pistachio, then Patchi's macarons boxes are bright and delectable dreams come true.
MACARON COLLECTION
With six different box sizes (8, 12, 18, 24, 36, and 48 macarons) and 11 sensational flavours that awaken all 5 senses, Patchi's macaron collection is not to be missed. Made from the finest ingredients and using the authentic French recipe, each macaron is an experience. A celebration of diverse yet harmonious textures. A feast for the eyes in a kaleidoscope of colours. An orchestra of subtle sounds as you bite. A bouquet of appetizing aromas. A rollercoaster of different flavour notes from fruit to nut and chocolate. It's a fabulous discovery of moments and memories. If you need a macarons gift box UK or macaron gift anywhere else, Patchi is bound to please.
CUSTOMIZE FRENCH MACARON BOXES
Looking for customised macaron boxes? Patchi has exactly what you've been search for. Just choose your box size and select your favourites from the 11 available flavours. Love the classics like chocolate nibs, praline, pistachio, and caramel? Adore the fruity freshness of raspberry, orange and blackcurrant? Crave the exoticism of combawa and passion fruit? Want something different like aromatic Earl Grey tea or crispy crêpes macarons? We have it all in addition to super convenient macarons gift box delivery.

THE CLASSIC COLLECTION OF MACARON BOXES
This is the big question: where can I find the best macarons gift box near me? And this is the big answer: Patchi. We boast a classic collection of elegant macaron boxes with an assortment of irresistible flavours: cocoa, tea, combawa, crêpes, caramel, praliné, orange, pistachio, passion fruit, raspberry, and cassis. It's timeless.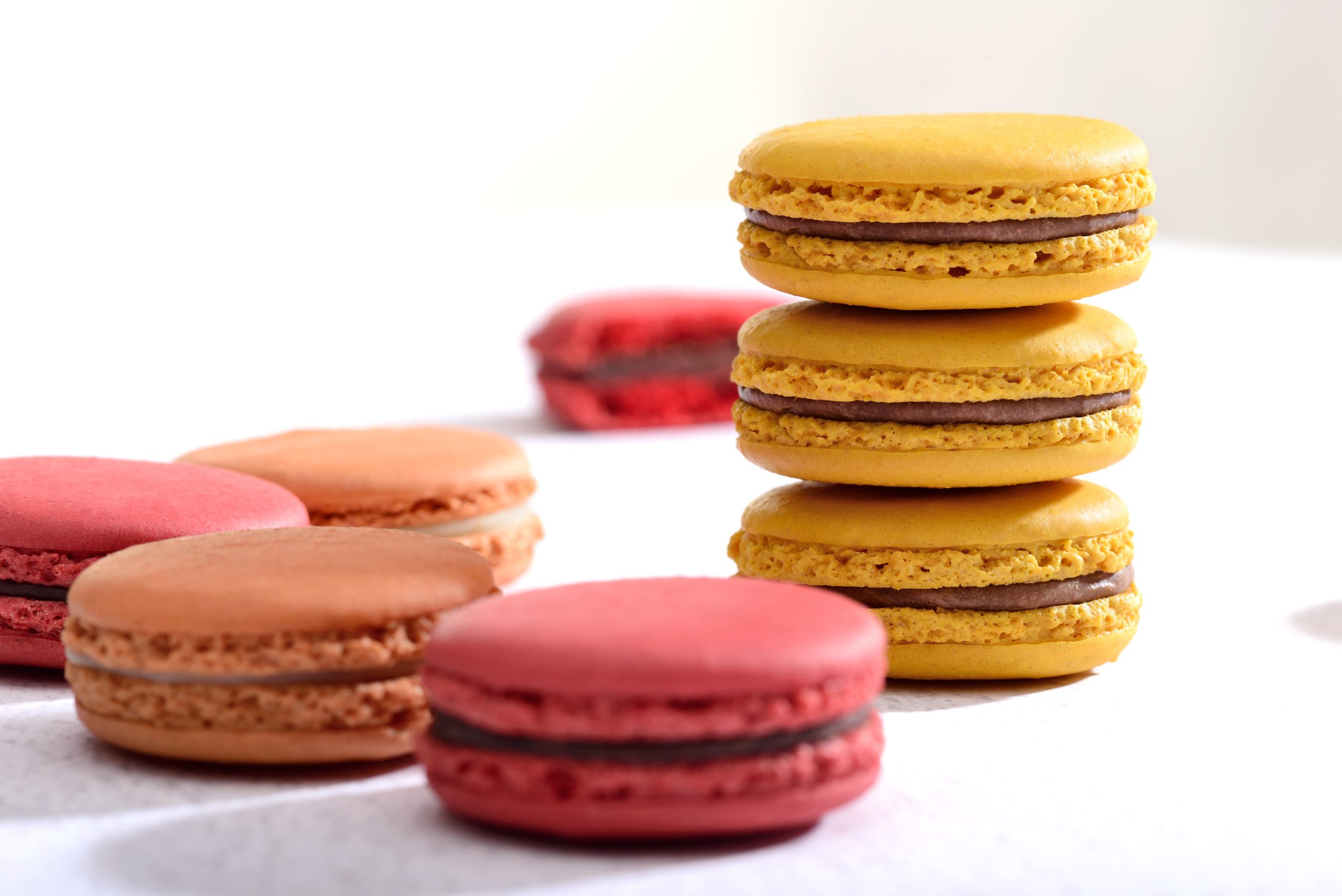 VARIOUS TYPES OF MACARON BOXES
Want a little bit of daily indulgence? Go for a box of 8 macarons. Want a small treat to share with your significant other? The box of 12 is perfect. Feeling the need to really satisfy your sweet tooth? The box of 18 hits the spot. Want to celebrate the moment? The box of 24 makes memories. Have a large and loving family? The box of 36 shows you care. Want to share the phenomenal experience at a social or office gathering? The box of 48 goes around. Each Patchi French macarons gift box is an adventure.
HANDMADE MINI COLOURFUL FRENCH MACARONS
Why have plain old coconut macaroons when you can have authentic French macarons made from finely ground blanched almonds? Experience the exquisite crisp yet soft texture, rainbow of bright colours, and burst of flavours that only bite-sized French macarons can offer. At Patchi each authentic macaron is handmade with HeartMade passion and decades of artisanal chefmanship.